A collection of West Coast favorites
from years of selection with an
eye toward the future.
Our signature strain is a Ten Four specialty and a Portland staple commonly known as "Platinum" Girl Scout Cookie. It is a cross between OG Kush, Durban Poison, and a third unknown strain. This bud has a nice mix of body and cerebral affects with a grape, dough like flavor and a smooth finish. This strain is a must try.
This strain from DNA genetics is a cross of East Coast Sour Diesel and Tangie. Our cut is from seed, which makes it unique to Ten Four farms. Orange flavors dominate with a creamy, lasting finish. This strain is a sativa dominate cultivar that is a palette pleaser.
This genotype won first place (Indoor THC) at 2017 Cultivation Classic.
This strain from Exotic Genetix is Lemon Skunk crossed with Cookies and Cream. It smells of lemon bubblegum with hints of haze and earthy dough. Chunky and nice, this strain has major bag appeal, a nice sativa affect, and is enjoyable anytime of day.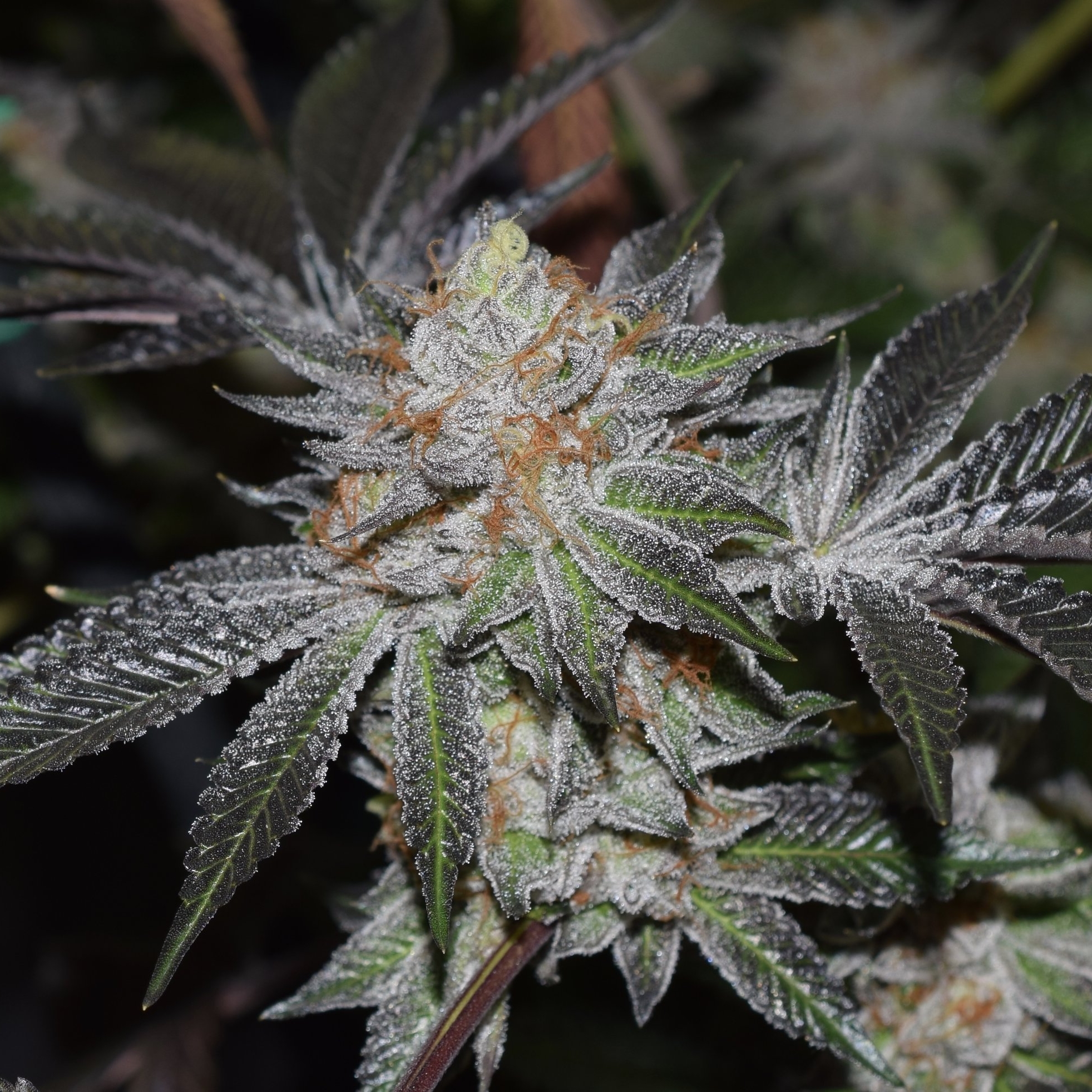 Created by Ten Four, this strain is a strong cross of our Platinum Girl Scout Cookie and 707 Headband. Pronounced "Astrology", this strain is named after Portland artist Astral OG. The flowers smell of granola pine with a clean earth finish. These dense purple nuggets covered in trichomes pair well with local music.
This strain from Symbiotic Genetics is a very fragrant mix of Purple Punch and Clementine. These buds have a fragrance of grapes backed with citrus and sweet candy. We started this Mimosa from seed, making this another unique cultivar to Ten Four.
Bred in Portland by Kush4Breakfast from Archive Genetics, this strain is quickly becoming a town favorite. A blend of The White, Tahoe OG, and an unknown Girl Scout Cookie cut, known for its strong affect. These dense nuggets smell of grape dough and sweet OG gassy funk. This heavy mix will appeal to all.
This CBD rich strain has been in our collection for years and was gifted to us under the name Charlottes Web. Its makeup unknown, this cultivar usually test anywhere from 15-20%CBD and 0%THC and is prized for its therapeutic affect. This strain has a cherry flavor with hints of pine and citrus, great for use in extracts and edibles.
A classic West Coast favorite know as Gorilla Glue 4 is sought after for its bag appeal and strength. Chocolate and earthy pine scents dominate these dense buds covered in trichomes often giving it an almost white appearance.